Dichroic Glass Frog on Geometric Glass Plate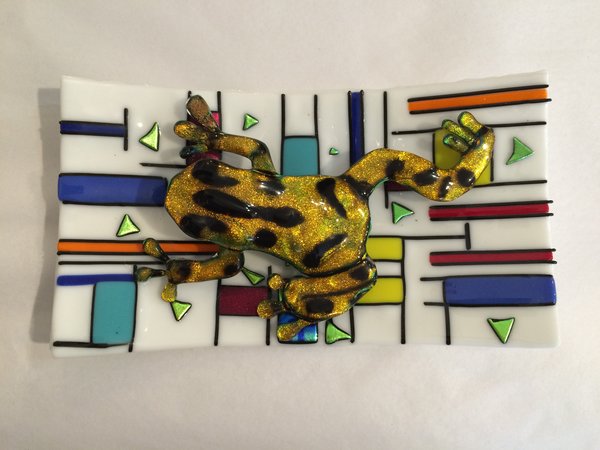 Ever wanted one of Dr. Seuss' Ish-Wish-Dish? Check out our locally handmade fused glass frog on a dish! May not grant your wish or bring you lots of fish, but this is a fun piece for your man-cave, nursery, or shelf.. Measures 5.5"W x 10"L and 2"H at tallest point (frog's head). Available online or on Elmwood Ave in Buffalo.

Please call for availability.