Cutting Board Buffalo Small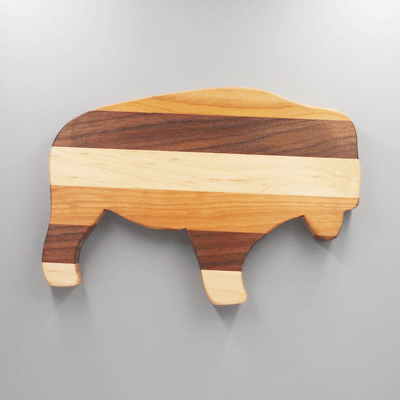 Made by two sisters from Manchester Vermont, this buffalo-shaped cutting board is made from different woods and finished with food grade mineral oil. This artful cutting board is perfect for food prep and appetizers. Measures approximately 10.5" x 1" x 7.5". Available online and in our Elmwood Avenue store in Buffalo, NY. **Due to its one-of-a-kind nature, the item you purchase may not be identical to the item shown... but it will still be spectacular!**

Appetizers not included. But we like wine and cheese, if you want to share.