Dichroic Glass Blue Green Frog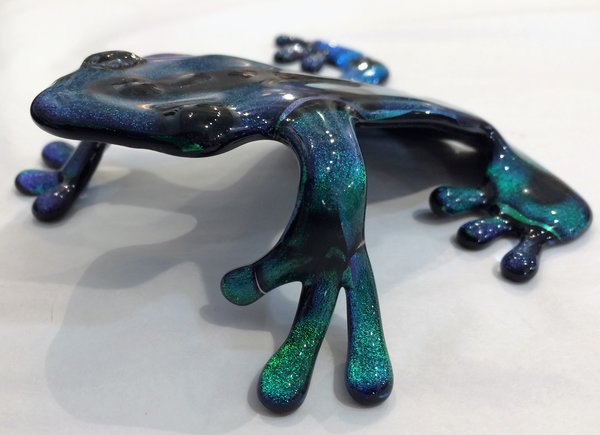 FROG! Meet Kala, the dichroic blue green frog! She's available online or on Elmwood Ave in Buffalo. This is a very one of a kind piece of art made from dicroic glass. This is a great gift for an animal lover.

Please call for availability.